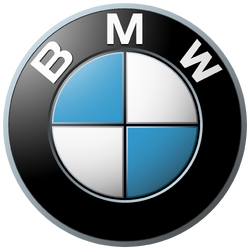 BMW (Bayerische Motoren Werke in German, or Bavarian Motor Worksin English) is a German multinational company which currently produces automobiles and motorcycles, and also produced aircraft engines until 1945.
The company was founded in 1916 and has its headquarters in Munich, Bavaria. BMW produces motor vehicles in Germany, Brazil, China, India, South Africa and the United States. In 2015, BMW was the world's twelfth largest producer of motor vehicles, with 2,279,503 vehicles produced. The Quandt family are long-term shareholders of the company, with the remaining stocks owned by public float.
 Cars
In Top Drives, BMW has 42 cars in total.
BMW M3 (1993)
BMW X5 40e (PHEV) (2016)
BMW 530i (1996)
BMW 730d (2008)
BMW M5 (1988)
BMW X3 xDrive28d (2016)
BMW Z4 sDrive28i (2016)
BMW 328i (1991)
BMW M1 (1978)
BMW M5 (1981)
BMW 320d (2005)
BMW 740i (1994)
BMW 330d (1998)
BMW 520i (2016)
BMW 730d (2002)
BMW M3 (1986)
BMW Z3 2.2l (2000)
BMW 325i (1982)
BMW 2002 turbo (1973)
BMW Z1 (1989)
BMW 728i (1977)